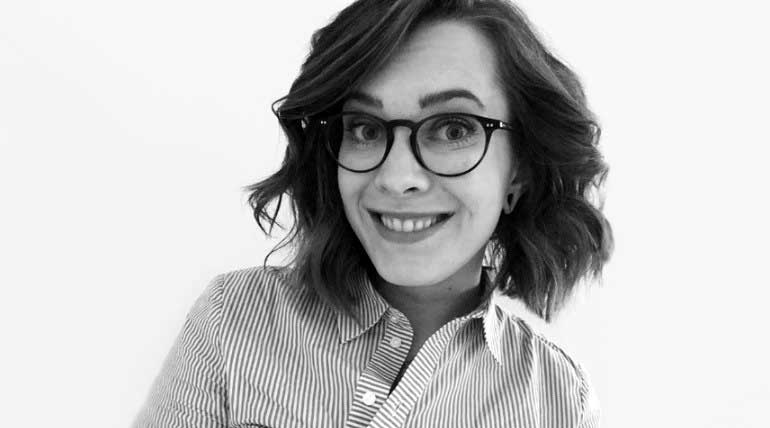 Summary of your career
I've been lucky to have worked across a variety of roles in my career and each one has taught me a different skill and way of working.
I started working straight out of (the Norwegian equivalent of) high school in 2003, working at the cash register at a Coop store. After that I became department manager for Fruit & Veg and a few years after that; Assistant store manager.
After working as Assistant store manager for a few years, I started working at customer service at Coop Norway. A few years into that I got the opportunity to start working with marketing in Coop. First regional and then with the Extra Chain.
For the past two and a half years I've been happily working as office manager at dunnhumby Norway. And, seeing as how we are a JV with Coop Norway, I feel my 13 years at Coop come in handy!
How have you overcome challenges in your career?
One challenge which I've faced would be a lack of university education. I started working straight out of high school and I don't have a degree to rely on and put on my CV.
As a result, I've always been driven to work hard, both at doing a great job and building a good network. And I must admit that even though I've done well at the jobs I've had, I don't think I would be where I am today, without always smiling and going a step beyond to help out.
Word of mouth and personal recommendation is a powerful thing, and if you do your job well and make a positive impact in your workplace, I think that can be a way of going places as well.
I am of course extremely grateful for having had wonderful managers willing to take a "risk" at hiring someone without a university education, and I know I was a bit of a "wild card" for dunnhumby to hire. Luckily, they took the chance and I am very grateful for that.
Fun fact: I am quite heavily tattooed, and you could be inclined to think that could have been challenging career wise. But almost astonishingly, most of all to myself, it hasn't. I've been lucky enough to work in two companies, Coop and dunnhumby– that have both been very inclusive and looked beyond my tattoos – and solely focused on the job I do and the qualities I bring to the workplace.
What are your most important values?
I think the two most important dunnhumby values for me are passion and collaboration. I love what I do and I want to work well with and for others. In addition to those two I think compassion and loyalty are my most important values.
What does inclusion and belonging mean to you?
Inclusion and belonging to me means that you can come in to work every day and meet people that are genuinely happy to see you.
I am so lucky to work with such a great team that consists of such amazing people and they make me feel included, that I belong and that I am appreciated as a co-worker, each and every day.
This is something that is very important to me, so I try my best every day to show my colleagues that I care and that if there is anything they need, both workwise or personal, I am happy to assist in any way I can.
Inclusion means that you know that the after-work activities wouldn't be the same without you there. It also means that everyone is informed about everything at the office, so you never feel left out.
Belonging means that even though we are "just" colleagues we care about each other; when someone asks how you are doing, they are actually interested in the answer.
I personally have a hard time distinguishing between colleagues and friends – and I am happy and quite humble to say the entire dh Norway team for me, consist of both!
What value does inclusion and belonging in the workforce bring?
I think both inclusion and belonging are the most important values you can bring to the workforce. If you manage to make your co-workers feel included and have a sense of belonging I strongly believe they will do a better job over all.
If you come in to work each day and you're greeted with a smile, and you feel like the people you work with actually care about you I think that will make you put a little more effort into what you do. We spend most of our time at work. We see our colleagues almost more than we see our family. So for me being at the office should be like spending time with your second family.
What are you doing to make sure everyone feels included?
I try to do both big and small things to make sure everyone feels included at the office. This can range from just saying Hello and Bye to everyone in the office, to giving out roses on Valentine's day and Easter eggs at Easter.
It's taking time to talk to a co-worker who might have a rough day. It's asking how their kids are doing, or how their new dog is behaving. It's remembering birthdays and saying congratulations when they come in to the office.
How do you create advocates out of your male colleagues?
I am so lucky to live in a country where gender inequality is a lot less than in other countries around the world.
And as a company, I am proud to say that dunnhumby Norway offers the exact same opportunities to women and men – so it does not really come down to creating advocates out of my male colleagues. It comes down to cheering everybody on, and supporting each other to do a good job, regardless of gender.