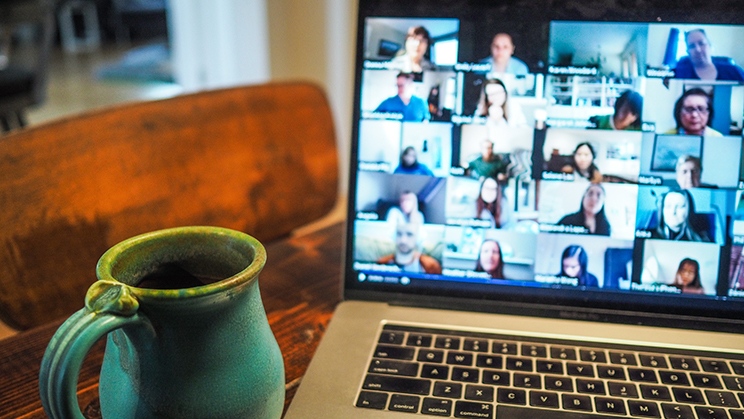 The vision for the dh Taster day is to "unlock career pathways for Black, Indigenous and People of Colour (BIPOC) students".
Their aims are:
Expose BIPOC students to the diversity within dunnhumby
Demystify what goes on in the corporate workplace
Create a new hiring pathway to attract a more diverse talent pool
Why did we decide to launch dh Taster Days?
It's projected that 25% of the future talent pipeline will be from a Black, Asian, Minority ethnics (BAME) background. But currently, of the possible 12.5% legible BAME workforce, only 10% are in the workplace. 1
60% of both BAME and white British employees feel their organisation has an inclusive culture 2
BAME employees are significantly more likely to say that seeing other people like them who have progressed in the organisation would help improve their career progression 2
69% BAME people think that Britain today has a problem with racism 3
What did the dh Taster day entail? 
In light of COVID-19, the Taster Day was held virtually in a 2-hour session. The session was split into 2 parts. Part 1 was an introduction to dunnhumby, dhOne and career pathways and part 2 was a series of 10-minute coffee-roulette style catch-up between employees and students.
The introduction
This included an overview of dunnhumby's career pathways by Meera Pankania, a discussion on the motivation of the dh Taster day and the importance of diversity by Mariama Kamanda and an organisation overview by David Jack.
The coffee-roulette style catch-up
In this section,10 students spoke to 5 employees from different parts of the business. The students listened to an overview of the employee's role and then had the chance to ask questions about the company, diversity, and career journeys, etc.
What did the students say about the dh Taster Day?
100% of the students said, "The Taster Day was informative".
83% of the students said, "I am more aware of cultural diversity in the workplace than I was before the Taster Day".
67% of students said, "I would consider going to a dunnhumby camp".
One of the students stated, "Very helpful and informative and allowed me to expand on possible career paths".
What's next?
dh Camps
As a dhOne and Early Careers partnership, we hope to run a trial for dh Camp by October '20. dh Camp is an evolution of the Taster Day which is geared, once again, to 14-16-year old BIPOC students. The ambition is for the camp to run for 3-5 days, so that students gain insights into working at a data science company, completing activities and taking away some new skills.
Against the backdrop of COVID-19, it is likely that the camp will run virtually. So, we are currently in the process of fine tuning the logistics and are in talks with schools who are eager to partake in a trial. But watch this space for more updates!
Embedding dh Taster Day into the Early Careers pipeline
At dunnhumby, we have been able to create structured Early Careers Programmes for University Students to support our Future Leaders Programmes. However, we understand that we need to reach out to younger students to ensure we have a diverse talent pool coming through our programmes.
With dh Taster Days, which will help formulate dh Camp, we can educate and inform students to consider Apprenticeships, Internships and eventually Graduate Programmes at Dunnhumby.
Citations
Sandra Kerr OBE, 2018, "Let's Talk About Race A pocket guide to getting conversations started" Chartered Institute of Personnel and Development (CIPD), 2007,
"Addressing the barriers to BAME employee career progression to the top,"
"The Guardian – Bias in Britain BAME Polling," 14th July 2020, https://www.icmunlimited.com/historical-polling/guardian-bias-britain-bame-polling/