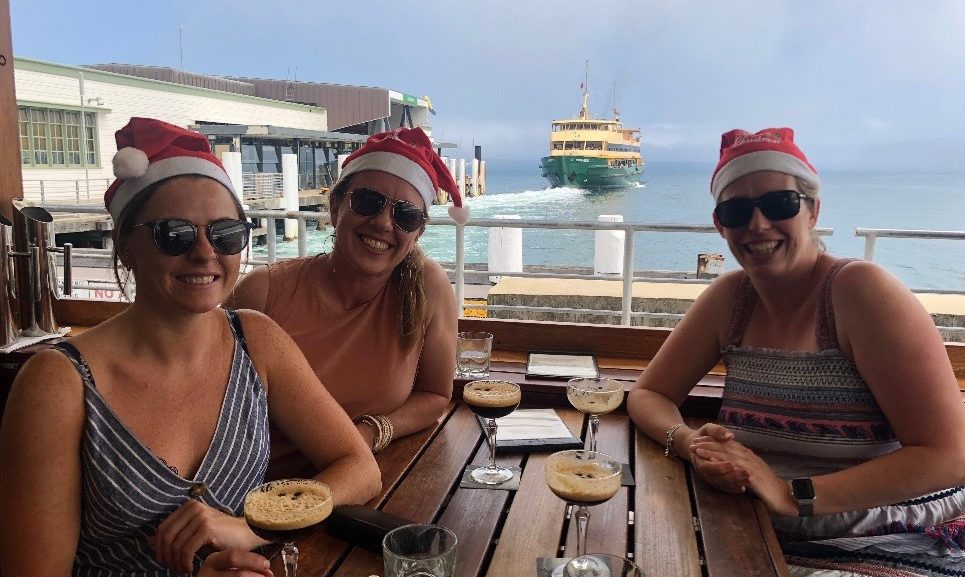 January 26 marks Australia Day, a national public holiday and an important date in Australia's history which has changed in meaning over time. It began as a celebration for emancipated convicts and evolved to celebrate an Australia that is a nation of diversity. However, the day has also been a difficult symbol for many Aboriginal and Torres Strait people who see it as a day of mourning.
For me, this date marks my two-year anniversary of arriving in Australia. When I stepped off the plane in Sydney, having left dunnhumby two weeks before, the only people I knew were ex-dunnhumbians, two of whom put me up for my first few weeks.
It seems wherever you go in the world, there are always colleagues and ex colleagues alike who remain generous with their kindness (even if they now work for our main competitors in market!!).
The first thing that happened to me after arriving was a bird pooing on my arm whilst we were at the pub, a supposed symbol of good luck. And although it didn't feel like it at the time as I was being laughed at by people I was hoping would be my new pals, Australia turned out to be an incredible experience which I've never looked back from.
For the first 18 months I worked in the marketing department for ANZ bank. Working for such an enormous company was an invaluable learning experience and a fast introduction into the Financial Services industry.
I always stayed in touch with old colleagues and whilst James Merritt was in town one day meeting clients, we caught up for lunch and he suggested there may be an office opening soon and would I be interested in interviewing?
I met up with Kylie Gleeson-Long, our incredible Head of ANZ, and over a coffee it was obvious how passionate we both were about making dunnhumby a success here. I couldn't wait to get stuck in and return to dunnhumby and help build something from the ground up! However, it turned out I had to wait as it took eight months to organise my visa due to changes in the Australian rules!
But in August 2018, I stepped back into Brook Green to pick up my laptop and confused the hell out of people who I had neglected to tell of my return!
Back in Sydney, I settled into our little WeWork office with Kylie and our Commercial Director, Keri-Jane Jacka. Between them they brought years of exceptional experience, passion and sheer determination. The amount I've learnt from both of them since we began is incredible, they are powerhouses.
I had never been exposed first hand to what it takes to sign a major new client, especially in a brand-new market. A regular working day does not exist, especially when you are in the time zone we are in. You are on calls at 6am and 11pm. You are on a plane at the drop of the hat to travel to a meeting. You are clawing to find resource to help you build a presentation, deploy a tool, explain a solution, attend a meeting.
You operate on Wi-Fi 24/7, you don't have full access to all the internal systems and you don't know who can help you. It's fast paced, it's busy, it's high stakes. You have to be able to operate with little instruction and you have to fail fast and learn quickly.
It's exhilarating and rewarding, and I would recommend working in a new market to anyone. I have never learnt so much in six months in any other role.
So, what does the future look like for dunnhumby in ANZ and the rest of APAC?
This region feels full of opportunity and potential. We have Cameron Anderson based in Auckland who brings so much knowledge and experience from his time on the Tesco UK team which is massively beneficial. We also welcome Hannah Siddiqui who will be arriving soon to join us.
Along with my team, Helene Harang and Rachel Tan, who are based in Singapore, we are looking forward to working alongside the sales teams to support winning many more clients.