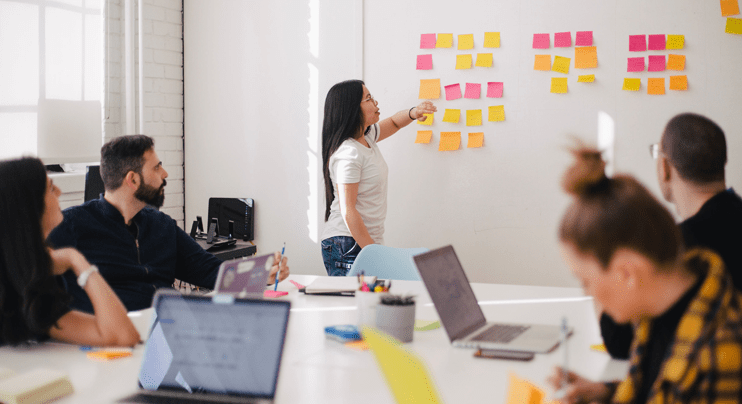 In November 2019, dunnhumby introduced a flexible working statement to all our new job adverts globally.
By introducing this statement, we not only sought to showcase our inclusive working culture to attract the brightest and best people to dunnhumby, but we also wanted to reflect our flexible working approach which signals us as an employer of choice. We believe flexible working arrangements bring various benefits including a positive impact on productivity, increased motivation and an improved work life balance.
Our flexible working statement:
"At dunnhumby, we value and respect difference and are committed to building an inclusive culture by creating an environment where you can balance a successful career with your commitments and interests outside of work. We believe that you will do your best at work if you have a work / life balance. Some roles lend themselves to flexible options more than others, so if this is important to you please raise this with your recruiter, as we are open to discussing agile working opportunities during the hiring process."
We feel it is important as a business to create an agile workforce with a culture that doesn't focus on when and where you work, but rather values output and rewards where objectives and goals are met and exceeded.
We all lead busy lives that don't always fit around the conventional 9–5.30pm. We believe a workplace needs to work for you, and we want to enable that.