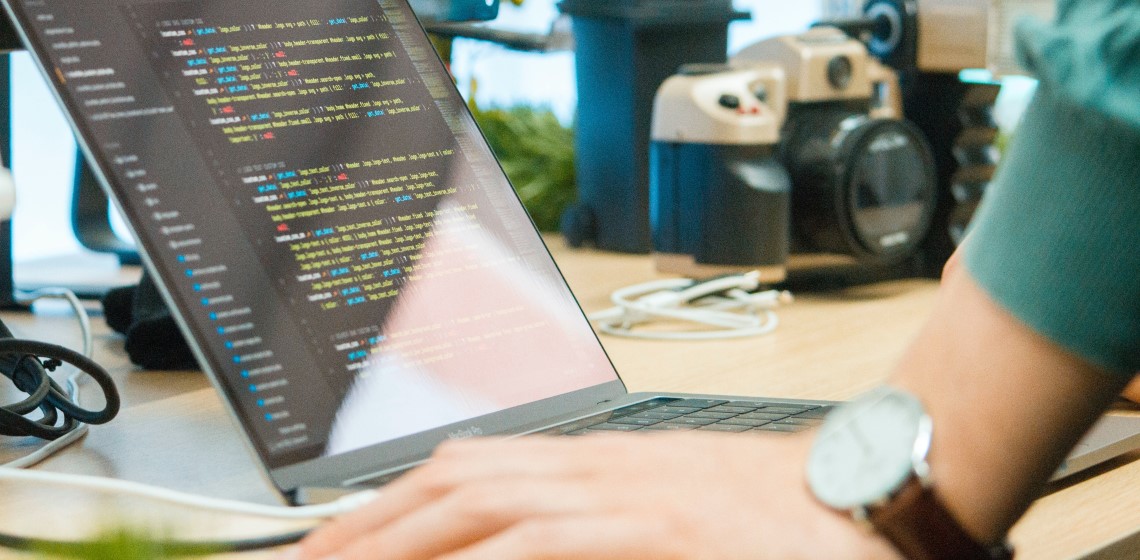 Customer Data Science is at the heart of everything we do at dunnhumby. We combine industry-leading techniques, algorithms, processes, and applications to deliver the insights that retailers and brands need in order to make smarter decisions about how to respond to customer behaviour.
Ensuring that our science delivers results as the needs of our clients and their customers evolve is one of our top priorities. How then does dunnhumby create 'new science'? How do we foster innovation and evolution in our data science practice?
Understanding the business need
The starting point for any evolution in data science is understanding the customer need behind it. Typically, this means asking questions; we might ask how our client team experts are visualising a solution, for instance, or what problem or pain point it is that they're trying to answer. Getting to grips with the issues that are driving demand for a new solution is often just as important as the development of the solution itself.
Quite often, this means that innovative new approaches originate from the data scientists working closely with our clients. Our commercially minded teammates together with our Applied Data Science teams are very good at distilling client problems down into a clear task that needs to be solved, creating a high-speed prototype solution that offers a fix for that specific objective. That combination of fast-paced innovation and commercial expertise is a very powerful blend.
The job of our global science team is to refine and expand those prototypes. We look at the customer behaviours that we are trying to express mathematically, remove any spurious connections and biases, improve accuracy, and think about how an approach might be applied more broadly. So, while a solution might be created with a very specific use case, we try to ensure that it has wider relevance too. Our data science engineers can then help to ensure any solution works quickly and reliably at scale.
Learning from the past
At dunnhumby, we have the luxury of looking at what has come before. With over 500 data scientists and more than 30 years of experience, it's not uncommon to find that a problem we're trying to solve has already been addressed – albeit in an alternative context, or under a different description. That can help us think about how we might use that prior knowledge to answer the question we're facing today.
Because we're able to draw on our rich data science history, new science can sometimes take the form of an improvement or replacement of an existing solution. New methodologies and  technologies can give us the ability to work more quickly, with greater precision, and with more granularity than we could in the past. New data sources and new science techniques are also possibilities for new science, if they offer and improvement over existing approaches. This can help us transform an existing approach into something new.
Even when we develop something completely new, it will have been built on concepts or knowledge that we already have – and that helps to set us apart. Many large organisations today have data science teams that are capable of building predictive models. The difference is that we're very likely to be building that model for the hundredth or thousandth time, rather than the first. Our heritage helps us understand where and why models have succeeded and how to replicate that success in the future.
Looking both outside and in
When tackling a new problem, we try not to limit our thinking to just the problem or category at hand. Our data scientists come from a wide range of backgrounds and disciplines, including physics, economics, psychology, medicine, engineering, and operational research, while our global footprint also allows us to bring together ideas from across the world. That breadth of knowledge helps us think differently, bouncing ideas off each other and building up our knowledge in layers.
That desire to bring the outside in isn't just about our own people, either. As part of our Academic Partnership programme, we work with data science scholars and students around the world, meeting regularly with them to discuss new thinking, research, and industry news. As a result, concepts from other industries often bleed into our own work; alongside Game Theory and DNA research, we've seen subjects as diverse as the psychology of jam testing and the rankings of a chess grand master inform our work.
We borrow techniques from each other as well. Across category management, pricing and promotions, and media, everyone at dunnhumby is ultimately focused on maximising the contribution we can make to our clients and their customers.
This ability to share and apply our learnings across different disciplines, whether within our business or elsewhere, is absolutely fundamental and enables us to create new science and foster innovation at dunnhumby.
Julie Sharrocks is dunnhumby's Head of Science – Customer Data Solutions.
Insights
The latest insights from our experts around the world