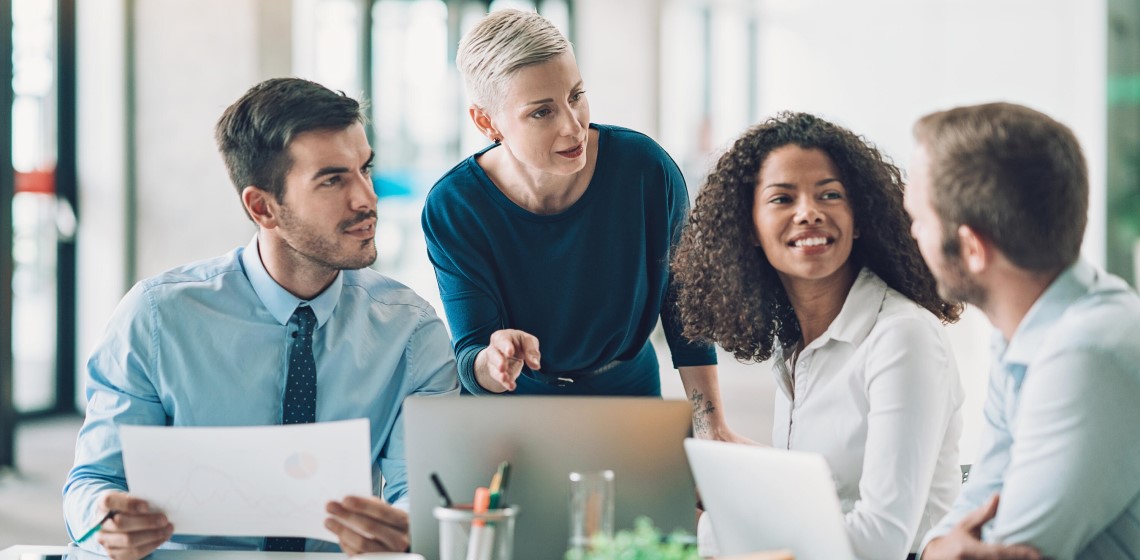 dunnhumby's Head of Alliances and Partnerships on thinking bigger, cultural connections, and the overriding importance of putting the Customer first.
I head up the Alliances and Partnerships team, which is responsible for creating connections with other vendors to unlock effective and efficiency potential for our clients. That might mean integrating dunnhumby data science directly into a partner's platform, or allowing that platform to tap into ours via a software interface. We have relationships in place with organisations including Microsoft, Eagle Eye, Blue Yonder, and more where we are already pushing boundaries and transforming the way clients work.
The Partnerships and Alliances programme will allow clients to use our data science in other platforms, ones they might have invested in already. Our ambition is to optimise existing workflows in those applications by allowing them to pull on our data science capabilities, meaning that clients get  simplified access to a proposition that does everything they need.
Imagine a retailer is using their marketing platform to plan for a campaign, but instead of jumping between the insights generated from dunnhumby tools and their marketing platform, they can view their dunnhumby insights on the marketing platform. This helps the retailer to work more efficiently, and helps them deliver an effective marketing campaign, grounded in customer insights. It's a smarter approach than having them flit between disparate systems, or ask us to build something bespoke to meet both needs.
We're more interested in helping clients do what's right for the shopper than we are in forcing them to use proprietary systems or applications. Sometimes, the contribution we make is invisible in terms of our branding. But partnering with other organisations allows a larger number of Retailers and Brands to use our customer data science, which ultimately results in better, more Customer-centric decision making. We want to give as many clients as possible the opportunity to enjoy that, regardless of whether they see it as being "owned" by us or not.
Partnering helps you develop a much better feedback loop. We get ideas, suggestions, and thinking from a much wider network than by working in isolation. That's absolutely essential to keeping our science and solutions at the leading edge. It's very easy to think that having the best data science relies solely on having the best algorithms or technologies. We also look at it from the perspective of "how do we get enough people using this in order to get the diversity of thought and diversity in application needed to keep pushing forwards?".
The flip side is that we also get access to incredible technology that we don't necessarily have the capability or desire to develop internally. Could we make use of quantum computing if we had access to that? I think we could, yes. Does it make sense for us to invest the time and resource needed to build that capability within dunnhumby? Almost certainly not, at least not right now. By leveraging our partners' innovations, we're able to focus on what we do best rather than trying to lead the field in every area that might be of interest.
Culture is incredibly important when it comes to partnership. I'd say it has the biggest impact on whether a relationship will be successful or not. We're looking for organisations that are culturally similar, and that have similar ideas and approaches. And at a personal level, we want to partner with people who are nice to work with! The most important thing for dunnhumby is that they align with us on putting the end Customer – the shopper – first. They have to really believe that it's the right thing to do.
We don't measure a partnership's success by financial outcomes alone. That's still important, of course; every business needs to make money. But we think about a partnership's success more in terms of the overall value: how that relationship is helping us improve our business, our people, and improve our innovation. We also look at it from the point of view of cultural initiatives – how we can learn from those who are ahead of us in certain areas, and how we can help others get to where they want to be. Money is important, but we're more interested in overall impact.
The thing I love most about my job is the meshing together of different organisational cultures and seeing how we can improve each other's businesses. I like discovering what lessons our partners have learned along the way, and how we can use their experiences to do better ourselves. It's about diversity of thought, of experience; challenging our perceptions about how things can be done. A huge part of what we do revolves around the people we're bringing together, and that's what motivates me more than anything.
Learn more about dunnhumby's approach to alliances and partnerships at dunnhumby.com/about-us/alliances-and-partnerships
Insights
The latest insights from our experts around the world