By Kyle Fugere
Published on CNBC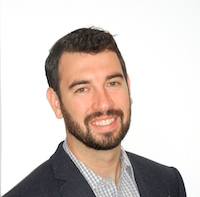 Five years ago, "flash sale" start-ups introduced a new business model into the retail ecosystem: high-end goods, in limited supply, at affordable prices. Led by Gilt Group, Rue La La, and Zulily, these companies played to consumers growing tendency and desire, to impulse buy and changed the way millions of consumers shop on a daily basis.
However, many failed to build long-term loyalty form their user base. If you were a member of one flash-sale site, you were most likely a member of many others. This lack of loyalty forced them to compete on price and product diversity as more players entered the market. 
The new business models currently disrupting retail are adapting and learning from the flash sale model by providing a greater focus on loyalty and multi vertical disruption that the flash sale model lacked.
Subscription commerce
As software-as-a-service disrupted the revenue model of the tech industry, a few genius entrepreneurs determined that the same business model can be applied to products and traditional commerce.
Subscription-commerce companies led by beauty-products site Birchbox and others have brought the concept mainstream, allowing the new batch of entrepreneurs to build and evolve the model. Instead of being tied to the once-a-month delivery cycle, start-ups emerging in the space are focusing on delivering products when and where they are needed, becoming even more advanced in the ability to personalize products and delivery cycles.
However, the real disrupting factor for the subscription-commerce model is if it can displace the products that we buy on a regular basis; the products that, for the past 50 years, consumers have purchased on their weekly or monthly shopping trips. Imagine a scenario where a retailer knew enough about your consumption habits where it could predict when you needed more milk, more cereal or more soap? Chances are, if you have a loyalty card, they already know this and are missing out on a new reliable and loyal revenue stream.
Nordstrom is experimenting in this space with their recent acquisition of personal-shopper site Trunk Club; however the potential goes far beyond apparel. Expect to see some retailer experimentation in the coming year. If not, start-ups like home-products site ePantry will quickly steal market share.
Consumer-to-consumer
Consumer-to-consumer business models are in the process of resurgence; Rather than simply connecting buyers and sellers, today's marketplaces are harnessing new technologies to put a new spin on an age-old process.
Move Loot, a used-furniture marketplace that raised $9 million in new funding this past December, handles all aspects of the transaction process and will coordinate pick-up and delivery of products as well. As brands and retailers look for new ways to engage their customers, an understanding of their product, post initial sale, becomes increasingly important. Not just as a means to better target them for upgrades but as a way to gain control over the product lifecycle.
Expect to see more brands and retailers embracing the resale of their goods as a way to better understand and build loyalty from their customers.
On-demand
The on-demand economy is disrupting many industries but more than anything it is changing consumer's perception of service and reliability. Consumers want here and now and will potentially pay a premium for that convenience. Amazon has been a leader with their Amazon Prime membership, offering free 2 day shipping on the majority of their inventory. 
By delivering goods to the consumer when and where they need them, on-demand business models require greater efficiencies out of the retailer. As consumers seek to become more efficient with their time, the desire to meander and browse the grocery store or shopping mall becomes less appealing. Consumers are much more direct in their shopping habits and retailers will need to adjust.
Part of the adjustment will be streamlined inventory systems. We are seeing retailers leverage the click-and-collect model; utilizing store inventory to fulfill e-commerce orders rather than relying on a centralized warehouse. The next evolution in this model will be to leverage the sharing economy to deliver those goods in a timely and efficient manner.
The uniting factor between all three models is loyalty to the retailer/brand and convenience to the consumer. Start-ups have proven the viability, now we wait to see if the large retailers are nimble enough to react.