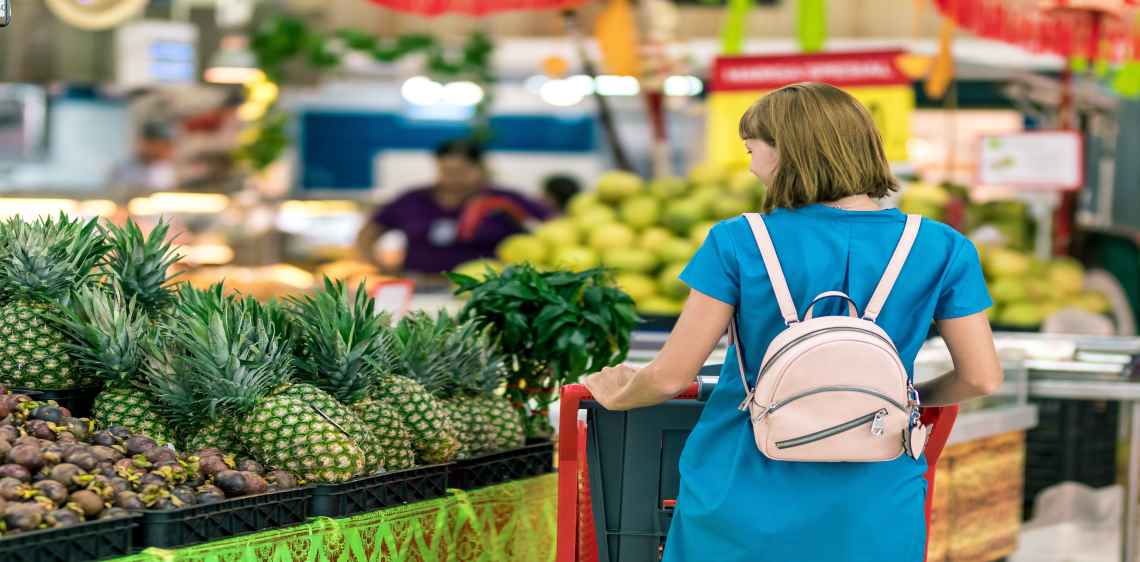 In this fourth and final post in our series exploring Retail Media essentials, we look at why having the right partner on board can make a huge difference to your capabilities and results.
From identifying key stakeholders and building a business case, to drawing up detailed blueprints, across the course of this blog series we've covered some of the major factors that anyone looking to scale up their own Retail Media operation needs to consider.
While all of those issues are an essential part of Retail Media planning, not every grocery business needs to find a partner to help them execute on their plans. At the same time, however, the benefits that such an approach can deliver have prompted many Retailers to rely on external partners to help run their media operations.
Let's look at why that is, and some of the factors that might influence your own thinking about how to find the Retail Media partner that's right for you.
Industrialising your media offering
As is the case with any project that requires external support, the specific needs that prompt it vary from company to company. When it comes to Retail Media, however, the primary – and most commonplace – driver tends to be that of scale.
As noted in our first post in this series, the majority of grocery businesses will already have had some exposure to Retail Media before they decide to formalise a business function around it. Media inventory has long been traded as part of commercial negotiations and, as such, many Retailers will feel confident that they are already achieving everything they can with this approach.
The reality, however, is that a truly successful Retail Media business today requires a large degree of industrialisation; running untargeted ads and negotiating store decoration with a small selection of consumer packaged goods (CPG) companies will deliver wildly different results compared to data-driven, personalised campaigns funded with the support of hundreds of different brands.
It's the desire to capitalise on the latter of these options that prompts many Retailers to seek ongoing help from an external partner, one likely to have strong pre-existing relationships and frameworks that can be leveraged to great effect.
Finding the best fit for your business
Partnership-based Retail Media operations tend to follow one of two distinct paths.
The first of these is akin to a "virtual business unit", a distinct function – led by the partner – that handles activity on an ongoing basis. This is a highly popular option amongst Retailers who are keen to maximise the potential of their Retail Media offering without having to become too invested in either the day-to-day running of the operation or with building a dedicated team to do so.
A service such as this allows a Retailer to hand the minutiae of planning and delivery over to their partner, enjoying the associated revenue and loyalty benefits while they focus on their core business.
The second option is one that aligns with the current trend towards in-housing. It echoes the above in that the partner establishes a virtual team to run the media operation on behalf of the Retailer, but the long-term plan here is to eventually hand over the running of that function to the grocer on a full-time basis.
To accomplish this, the Retailer will likely have their own teams shadowing the virtual business unit (either part- or full-time), learning as they go until a point is reached at which the function is stable and the internal team has enough experience to take ownership.
While the virtual team will most likely continue to license any relevant applications and software from the partner – vital for the running of the business – this route represents a strong choice for anyone looking to establish their own in-house operations without having to dive in head-first.
Bigger benefits, fewer risks
Bringing in an external partner to help you run your Retail Media operation is about more than just sharing the workload. A good partner can also help you:
Decrease your risk by offering a much higher likelihood of success, and reducing the time and resource commitment you need to make.
Increase your speed of delivery by providing established teams, tools, and processes that help you leapfrog much of the preparatory phases.
Accelerate your return on investment by giving you the guidance and knowledge needed to get on the optimal path from day one.
Create a higher revenue ceiling by maximising the value of your assets via planning and measurement.
Making the decision to partner up
Choosing which 'flavour' of partnership is right for your business – and whether to do so at all – will likely come down to your organisation's current capabilities in a few key areas. A good Retail Media partner should be able to flex to your specific needs, providing full-scale support in areas where your confidence may be lacking but happy for you to take the lead where it makes sense to do so.
While the development of a blueprint is likely to give you a good understanding of where you could most benefit from the support of a partner, dunnhumby media's interactive Retail Media Maturity Model can also be a useful way to benchmark your current capabilities and begin pinpointing areas that could be improved with third-party support.
One of the most important things to consider when looking for a partner is the degree to which they can align with your objectives and help you improve your offering. While many options exist for simply maximising the financial return of your media assets, this focus on short-term profitability can often come at the expense of Customer experience, triggering long term decline.
Long-term gain – for both you and your Customers – should always be front of mind.
Insights
The latest insights from our experts around the world