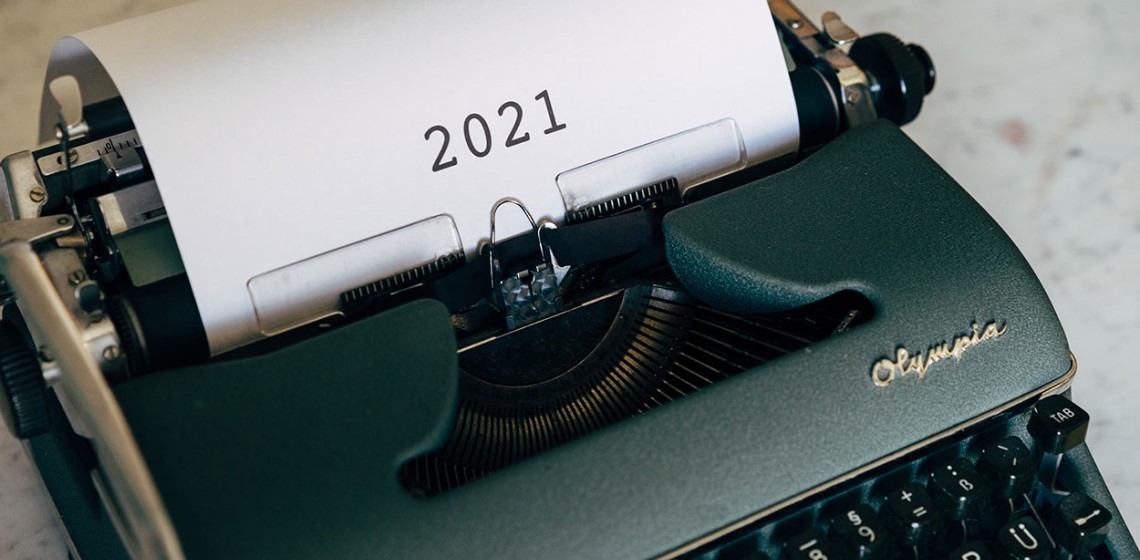 In what is now something of an annual tradition, one of the ways in which we like to ring in the start of a new year here at dunnhumby is by making a few predictions about what the next 12 months might hold for the Retail sector.
If you saw my recent article looking back at the accuracy of our predictions for 2020, you'll know that – despite the widespread impact of Covid-19 – our forecast for the year just gone wasn't as wide of the mark as it could have been. From Amazon's continued expansion into grocery through to the ongoing evolution of the Store of the Future, we were able to pick out a few of the year's biggest trends even though the biggest of all had yet to reveal itself fully.
With what looks to be another unpredictable year ahead for the industry, will our latest set of predictions stand up to scrutiny over the long term? Read on, and see what you think.
Data privacy-as-a-service
The issue of data privacy made it on to our list of predictions for 2020, and for good reason; regulation and legislation has been gathering pace around the world over the past couple of years. Following the introduction of the General Data Protection Regulation (GDPR) in Europe in 2018, global governments have started becoming increasingly stringent about how businesses treat customer data. As a result, it may finally be time for data privacy-as-a-service (DPaaS) to step into the spotlight.
If you're not familiar with DPaaS, it offers exactly what the name implies – providing organisations with a way to outsource their data protection responsibilities to a third party. While there are a few different flavours of DPaaS – some being cloud-based software applications, others tending more towards managed service offerings – they solve the same broad set of problems, allowing businesses to remain compliant in the face of rapidly changing data protection legislation.
As a growing number of countries introduce their own laws and requirements to deal with data processing, this nascent field may become an increasingly effective solution for businesses without the data governance framework needed to keep ahead of that curve.
Rise of the dark kitchen
Dark kitchens may have existed long before Covid-19, but the pandemic's debilitating effect on the high-street has helped to thrust them into the public consciousness like never before. Producing food for the sole purpose of home delivery, dark kitchens have provided numerous restaurant chains with a way to cater to the demands of customers who have found themselves unable – or unwilling – to venture to a dine-in location.
Earlier this month, noodle chain Wagamama announced plans to expand on its existing network of dark kitchens in London and Leeds¹, while home delivery firm Deliveroo intends on doubling the number of "Editions" dark kitchen sites worldwide². With meal delivery orders increasing by more than 150% between 2019 and 2020³, it's little wonder as to why.
While 2021 is likely to see an eventual return to some degree of normality for the restaurant trade, the success of the dark kitchen is unlikely to be diminished. In the same way that we've seen a surge in online grocery stabilise into a new normal, the convenience of having big name restaurant fare delivered direct to their door is likely to keep many consumers on board with the dark kitchen trend.
CPG Brands go Direct to Consumer
As with DPaaS, the idea of a brands going direct to their Customers isn't a new one. Many of the world's megabrands have already experimented with selling straight to the end user, with PepsiCo's PantryShop and Ben & Jerry's gift shop serving as standout examples.
Why, then, might 2021 be the year in which direct to consumer (DTC) gathers significant momentum? As with so many questions right now, the answer has much to do with Covid-19. Not only are brands facing up to a decline in revenues due to falling sales at leisure venues and events, they're also operating in an environment in which shopper behaviours are changing both dramatically and rapidly.
DTC is about more than just a commercial response to the pandemic, however. Selling direct to the end Customer also gives brands the opportunity to develop a much deeper relationship with that person – something that can prove invaluable in terms of the insights and understanding gained as a result. DTC is a demanding pursuit, requiring everything from significant brand cachet to seamless ecommerce infrastructure, but it offers much in return as well.
Virtual queuing helps Retailers go with the flow
If you've ever stopped by a busy restaurant or bar without a booking, you're probably already aware of the idea of virtual queuing. Whether it's in the form of a bespoke device or a message to your phone, virtual queuing enables the venue to ping you with a notification when your table is free – allowing you to get on with something else, rather than waiting frustratedly in the foyer.
Until 2020, that concept had scant relevance to the Retail sector. Today, with stores under huge pressure to manage the flow of Customers in order to aid social distancing, virtual queuing likely to see increased take-up in the months ahead.
Whether it's allowing shoppers to collect their goods from a contactless pickup location, or simply giving them the option to stay warm while waiting their turn to enter a store, virtual queuing gives Retailers a range of ways to improve the quality of the experience while also keeping their Customers safe.
¹ Wagamama looking to open more delivery kitchens across the UK – The Caterer, 12th January 2021
² Deliveroo moves to 100 more towns, doubles dark kitchens – Sifted, 12th January 2021
³ Why Are Virtual Kitchens Increasing in Popularity? – January 2021, QSR
Insights
The latest insights from our experts around the world