1
VENDOR PORTAL
Negotiate better deals, increase vendor funding, and reduce audit fees using our cloud-based vendor portal. Allows vendor submission of new items, cost changes, and promotional deals with over 40 configurable billing rules to manage vendor funds.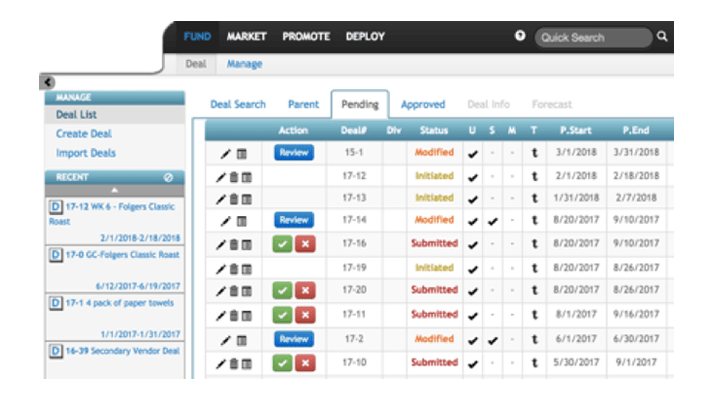 2
WORKFLOW
Streamline your promotional processes with a task management system to ensure timely, efficient and consistent execution. Configure your process steps, assign owners and deadlines to employees, vendors and third parties; as well as receive alert emails for overdue tasks.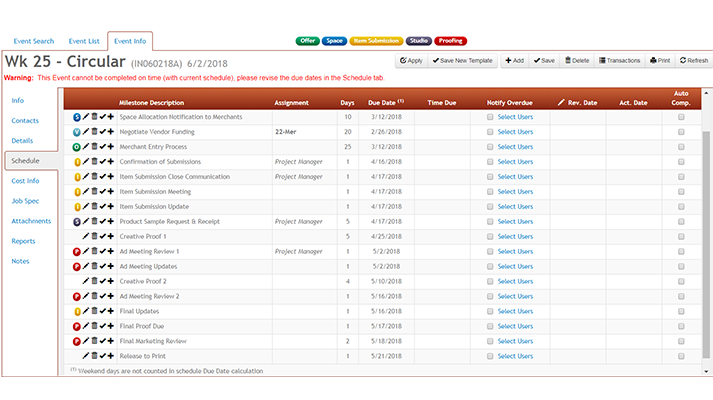 3
PROMOTIONS FORECASTING
Leverage machine learning demand models to forecast the impacts of all your promotional decisions throughout the entire process. From real-time forecast evaluation of vendor offers to viewing the impact that changes to your advertised digital and print circulars have on your business.
prev
next