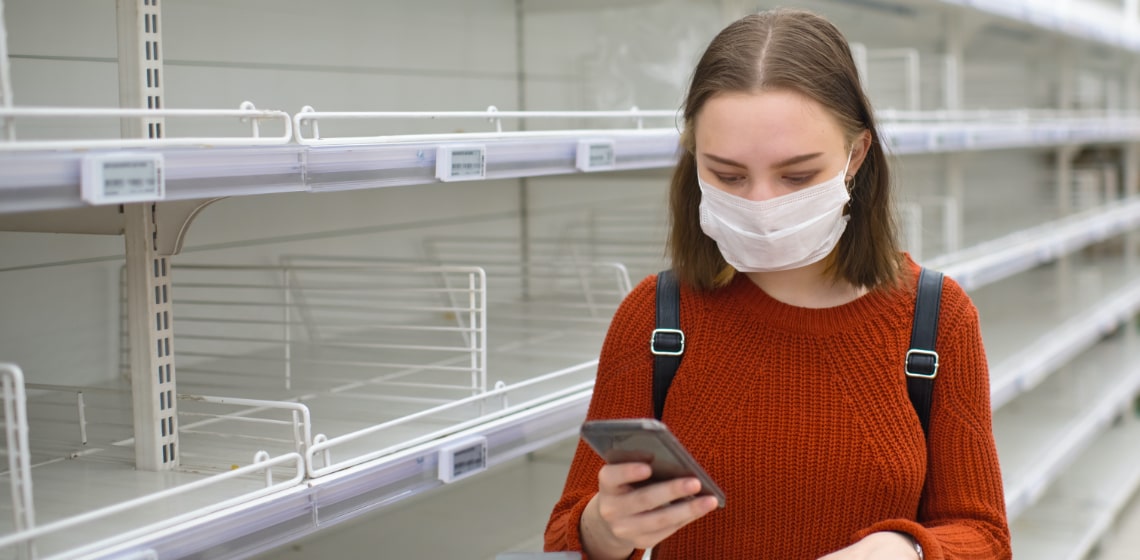 The "new normal" isn't really normal at all. Life amid COVID-19 has forced U.S. consumers to adopt new behaviors, dramatically impacting how they shop, work and go about their daily lives. Trips to the grocery store are now once weekly trips to buy essentials and stock the pantry for home cooking. And, vulnerable consumers now rely on online ordering and delivery services they were once reluctant to try.
On average, it takes 66 days for new behaviors to become automatic. The majority of U.S. consumers will cross that milestone under pandemic restrictions very soon. Retailers should prepare now to successfully serve their customers after the "COVID curve."
Join experts from dunnhumby and Retail Leader's Mike Troy in an exclusive four-part webinar series as they discuss how to adapt your Customer Strategy now for life after the curve, and possible implications for Customer Engagement, Category Management, and Price & Promotions.
Webinar 1: Customer First Retail Strategy and COVID-19: Life After the Curve
Available on-demand. Originally recorded Tuesday, May 5, 12:00 EDT
Join dunnhumby's Jose Gomes, President for North America, and Eric Karlson, Head of Strategy for North America, as they discuss:
dunnhumby's model of the three phases of the COVID-19 pandemic
Insights and learnings from retailers around the globe
How retailers should prepare to adapt their customer strategy for the "new normal" of customer behaviors and expectations
Webinar 2: Customer First Engagement and COVID-19: Life After the Curve
Available on-demand. Originally recorded Thursday, May 28, 12:00 EDT
Join dunnhumby's Emily Turner, Head of Customer Engagement for North America, and John O'Reilly, Head of Customer Development for North America, as they discuss:
The future of loyalty and reward programs and what retailers should do now to better align with the emotional and functional needs of customers after the curve
Communications strategies and tactics that are improving the digital customer experience
The best practices likely to continue to drive and grow customer engagement post COVID-19
Webinar 3: Customer First Category Management and COVID-19: Life After the Curve
When: Thursday, July 9, 12:00 EDT
Join dunnhumby's Daryl Wehmeyer, Head of Category Management for North America, and John O'Reilly, Head of Customer Development for North America, as they discuss:
dunnhumby's model of the current and future phases of the Coronavirus pandemic and implications for category management
Customers' attitudes about shopping during COVID-19
How Retailers should manage their assortments during and after the Covid recovery to prepare themselves for the new normal
Webinar 4: Customer First Price & Promotions and COVID-19: Life After the Curve
When: Thursday, July 30, 12:00 EDT
Join dunnhumby's Ted Eichten, Head of Price & Promotion for North America, and John O'Reilly, Head of Customer Development for North America, as they discuss:
Pricing strategies you can implement now to prepare for possible grocery price volatility and increased customer price sensitivity
Best practices to ensure promotions and trade funds deliver optimal results, based on customer preferences
The importance of capturing margin with the least impact to Customers as spending begins to normalize
Insights
The latest insights from our experts around the world