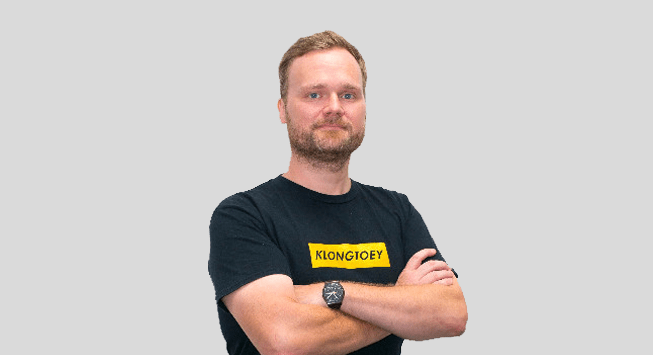 You re-joined dunnhumby in 2018, how did that come about?
In December 2009 I joined dunnhumby in London from Deutsche Bank with a remit to lead Graduate Recruiting for the UK&I and enjoyed four very happy years before moving to Expedia for an EMEA-wide role.
A chance conversation with a former dunnhumby colleague took me to Agoda in Thailand then onto ABeam Consulting (formerly part of Deloitte in Japan) before re-joining dunnhumby in July 2018.
Are there any insights you can share about your experience working in multiple geographies?
For Thailand, the lesson every 'falang' must learn and quickly – do not believe that tried and tested working approaches in the West will land as well here. Understanding Thai people, their nature and their way of working are paramount.
What drew you to a career at dunnhumby?
1. The type of work we do and
2. The values of the organisation
Both are meaningful to me and key for a recruitment professional to be in a position to represent the organisation effectively.
What has your career with dunnhumby enabled you to achieve?
To deliver to the best of my ability while enjoying my work. I'm very fortunate to strike that balance.
Are there any big challenges which you've faced in your career?
I would have to say leaving dunnhumby in December 2013, a real personal and professional challenge when you enjoy working for a company so much.
What motivates you day-to-day in your work?
My family, the greatest of motivators.
What is your favourite dunnhumby moment?
Setting up and kicking off the inaugural Internship Program in the UK (2011) as a pipeline for the UK&I Graduate Programme. And I'm incredibly pleased to see some members still in dunnhumby today.
This year also saw the largest graduate intake with 32 new joiners for the UK&I.
Finally, what is something not many people would know about you?
I love to spend my free time helping the soi dogs and cats of Bangkok that are in need of food and medical attention. This has also seen my family grow to two dogs and five cats!
Learn more about our graduate programme here: https://www.dunnhumby.com/careers
Are you a dh alumni? Stay connected by signing up: www.dhalumni.com