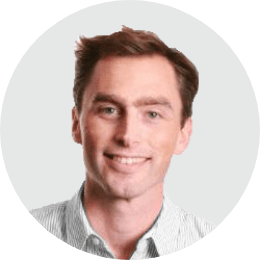 James Tamblyn
Head of EMEA
James joined dunnhumby in 1999 and has led different parts of the business in the UK and internationally, working with retailers and suppliers, as well as heading up the development of our global solutions. He spent five years as COO of dunnhumby Italy and dunnhumby France before taking on the roles of Managing Director for dunnhumby in Europe and then Head of EMEA. His extensive experience during his career at dunnhumby combined with expert knowledge of the retail industry, creates value for clients by helping them put the customer at the centre of their decision making.
Experience
James has more than 20 years' experience in the industry, working with clients such as Tesco, Amazon and House of Fraser. As one of the founder members of dunnhumby's supplier business in the UK, James helped it grow from four clients in 2001 to 50 clients in 2005. He then moved to France to lead the creation of dunnhumby's joint venture with Groupe Casino in 2006.
What makes Customer Data Science work?
"I believe passionately in an unrelenting focus on the customer and our clients, and that success is best gained through a deep understanding of both. It is only when we achieve this level of understanding, from the insights we see in customer data, that we know what our clients need to do differently for customers and how they can get it done."
Qualifications
University of Southampton
Ready to get started?
Get in touch and discover how we can help you succeed by putting your customers first.
Contact us