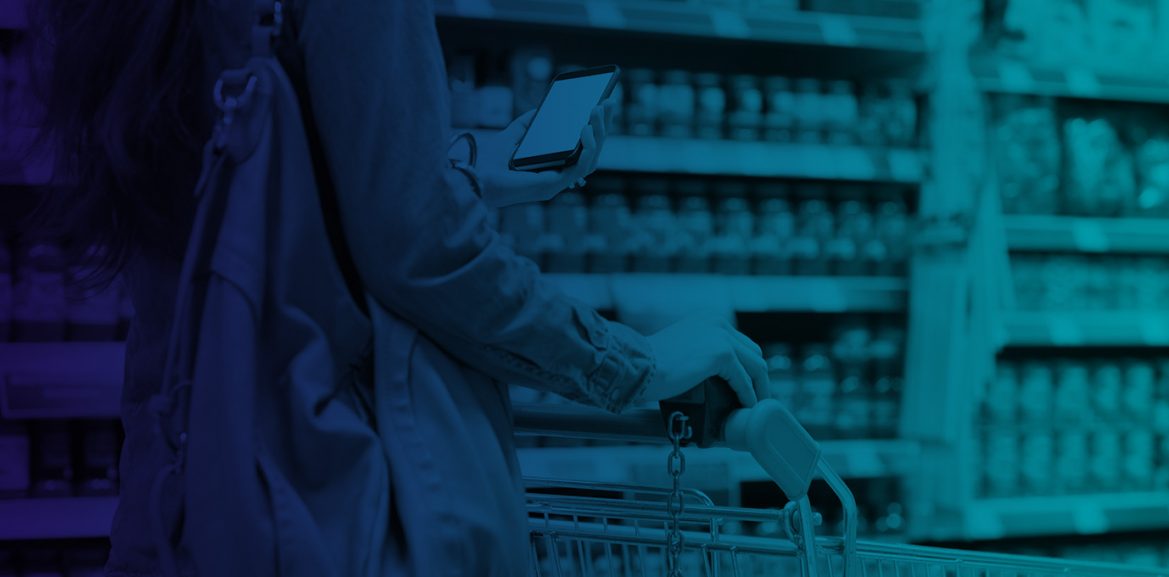 Article originally appeared on Forbes.
Are retailers confusing innovation and disruption?
In a very good book by Thales S. Teixeira, Unlocking the Customer Value Chain, he lays out the argument that many assume innovation and disruption are highly correlated. As Teixeira points out, it is a reasonable argument to defend one's position through innovation and technology if you are being disrupted by innovative competitors. And that also helps to explain why most traditional grocery retailers are rapidly building up their digital and e-commerce capabilities.
In dozens of markets such as music, books and apparel, we have seen e-commerce and digital technologies lay waste to many retailers. In grocery, we have seen Walmart buy Jet.com and the emergence of Ocado, which is a pure play online grocery retailer. There have been more than a few articles written about the retail apocalypse and the demise of brick-and-mortar retailers. No doubt there has been disruption in this space, and much of it centers on technology.
But I will attempt to show that while there has been disruption in the grocery market, it has not been driven primarily by technology. There is a bigger, more fundamental driver.
It's called value.
There have been many waves of disruption in the grocery market, and the A&P was the first to innovate on a grand scale. It used branding along with innovations in food-processing, products and packaging to disrupt the local general store. The second wave saw King Kullen use refrigeration and abandoned warehouses to build the first self-serve modern supermarket. Walmart then used warehousing, logistics and analytics to create a lower cost structure and then used scale to squeeze suppliers. In the 1990s, Costco and Trader Joe's brought a new business model and a new value proposition to the market.
By the early 2000s, Walmart, Costco and Trader Joe's began to accelerate their growth and expansion. Each of these three retailers provided a combination of price and quality that was superior to most traditional grocery retailers, which, like many general store owners, hoped their customer relationships would be enough to keep their customers from straying.
With an already rapidly growing store base, the three disruptors became even more relevant to shoppers with the popping of the housing bubble and the Great Recession. Price and value became even more important to many shoppers who began to try these less expensive, less traditional retailers. Two of the three maximized their value perceptions through their own private brands, which were unique and offered quality items at very competitive prices.
With the Great Recession, the gross margin rate dropped from a high of 28.9% in 2007 to 26.7% in 2014, according to the 2016 U.S. Census Annual Retail Trade Survey. However, many traditional grocery banners missed this sizeable drop in gross margin because of their internal focus. Consequently, they just continued to grow their gross margin rates and their corresponding prices at historical levels rather than adjusting to a fundamental shift in the market. Consequently, the gap to these new disruptive retailers grew from a manageable difference to a game-changing shift in value perceptions.
In our recent Retailer Preference Index (RPI) report, we highlight the connection between value perceptions and financial/emotional performance. I believe it is this shift in value perception, which is the combination of price and quality perceptions, that is the key disruptor of the grocery market.
It happened when the A&P overwhelmed the corner store. It happened when King Kullen overtook the dry goods grocery store, and it has happened over the last 15 years as Walmart, Costco and Trader Joe's brought a unique combination of price and quality to the market. Keep your seat belts on because Aldi, Lidl and Amazon are the next wave of disruption, and their robust value perceptions will continue to disrupt the grocery market, particularly for traditional grocery retailers.
We have seen retailers invest heavily in technology and e-commerce because they have likely seen the impact on other industries, and I believe they are misattributing their current poor performance to technology and e-commerce. They logically think they can defend against e-commerce by developing their own e-commerce solutions, but this is not the core of their current performance issues. It is the gap in value perception that needs to be addressed and not an e-commerce offering.
Moreover, the investment in technology is likely raising the costs for many smaller retailers that are then going to pass them onto customers in the form of higher prices, which will exacerbate their value perception issue. Even if a retailer has the best e-commerce solution, the best website and the best phone app, it will not drive incremental value unless their price perceptions are in line with the industry and consumer expectations.
Amazon's recent move into brick-and-mortar outlets suggests that technology and e-commerce may not be disrupting fast enough. E-commerce is still less than 5% of grocery sales, and it has been around in earnest for over 15 years. Peapod was founded 30 years ago, and a 2016 Wall Street Journal article stated that the company was only profitable in three of its 20-plus markets. In a more recent 2018 Crain's article, Peapod's CMO stated the company was profitable in established markets but did not say it was profitable overall.
It is essential that retailers carefully align their own unique abilities with opportunities in the market before embarking on an expensive and risky technology spending spree. Walmart, Costco and Amazon versus traditional regional grocers is a modern-day David and Goliath story. And as David chose not to use the same weapon nor the same heavy armor as Goliath, it is important that regional grocers carefully consider how they can leverage their strengths to compete and coexist with the Goliaths of today.
Insights
The latest insights from our experts around the world